---
Introduction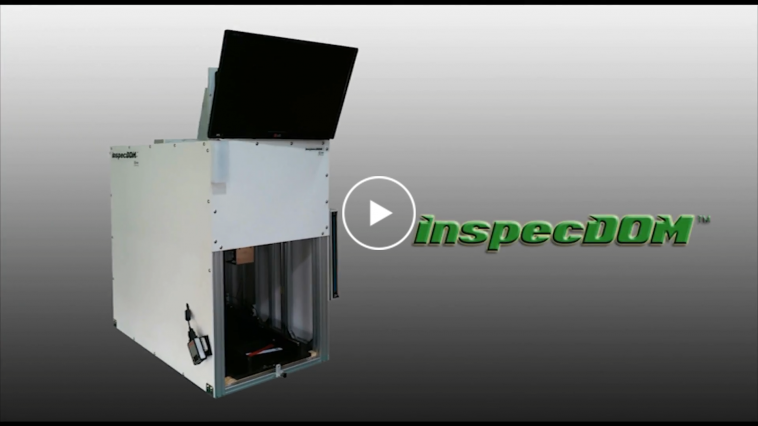 InspecDOM™ is suitable for "Plastic Automotive Parts", small quantity batch productions.
InspecDOM™ is able to enroll a lot of new inspection models & easily change inspection settings (areas, conditions, etc.).
Key Features
〮 Wide Coverage : can cover plastic automotive parts with various shape, size, etc..
〮 Flexible Usage : can inspect a lot of different of objects just by changing Jigs.
〮 Powerful Software : can detect wrong-assembled product, short shot(incompleted product),               distortion, measurement, etc..
〮 User-friendly Design
〮 Easy to Use & Maintain
〮 Various Option (Manual / Automatic Loading, Barcodes Reader, etc.)
〮 Reasonable Price
Details
〮 Technical Data – H/W
– Specification  (e.g. InspecDOM™ – SA / changeable depending on the initial design).
– H/W Block Diagram
〮 Technical Data – S/W
– S/W Block Diagram
– S/W Scenario
〮 Case Study – Plastic Automotive Parts Assembly