---
DentiqGuide is a dental implant planning and design software for performing implant treatment planning & simulation based on prosthetics as well as desinging any surgical guides even including edentulous cases.
Our implant planning & design software supports various implant surgery cases for dental clinics and  fully realizes open digital implant workflow for dental labs and vendors. So, you can deliver the best results to your patients. 
● Supports fast and accurate implant treatment planning, virtual simulation and surgical guide design using high quality 3D imaging, high accuracy alignment, and high performance of digital design.  
● Provides flexible digital workflow stages that can be adapted to suit user's purpose – Scan, Plan, Design, and Print. 
● Provides the advanced temporary crown design
● Supports the various patient clinical indications including fully or partially edentulous cases 
● Generation of 3D printing model base for pre-operative check of the treatment planning 
● Easy management of implant libraries, in addition to offering various implant libraries
● Economical software fee policy based on pay-per-print payment model 
● New!  Quick installation and easy registration of software with web based licensing mechanism
   ☞ Check new features: Eng / Kor
To be released in 2Q21
● Interoperability with global web service platforms that allows dental clinics to order  guide design and print offerings to dental labs
● Support of various types of assembled guide for more accurate implant treatment of fully edentulous case
● Dental manager (Manager) – Patient registration and data management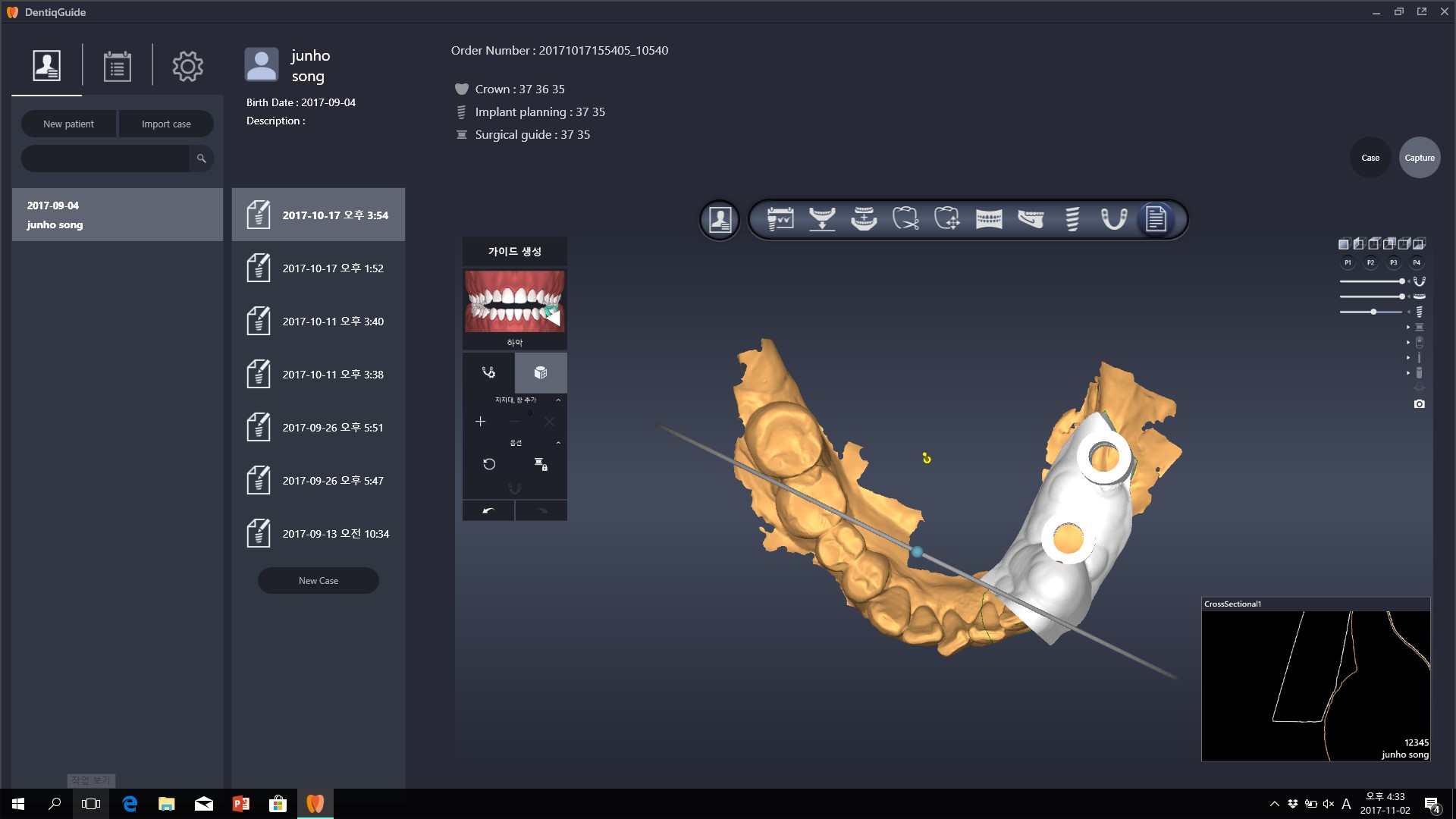 ● Case setup – tooth number selection for Implant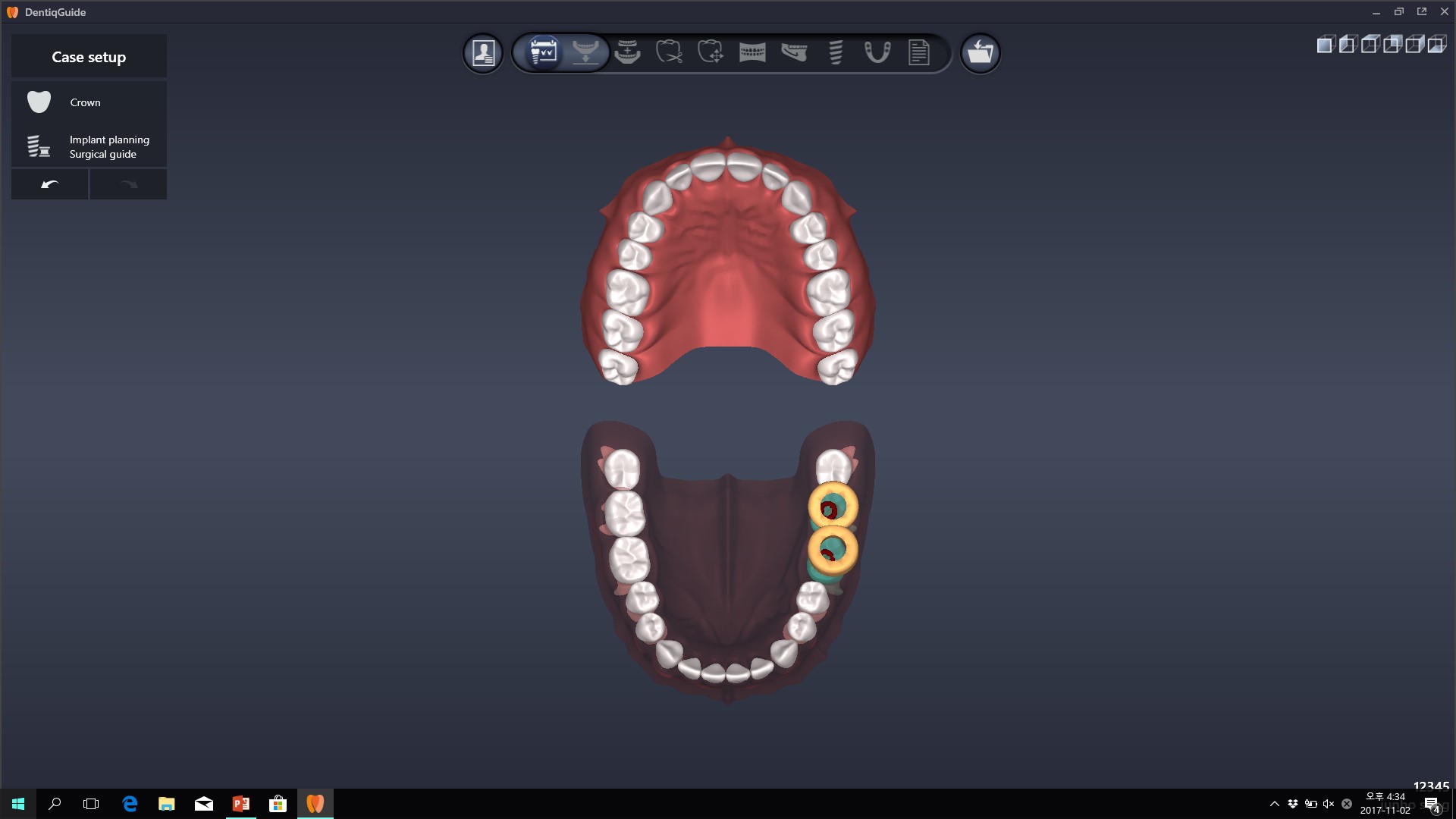 ● Load data – CT scan data and optical(intra-oral) scan data loading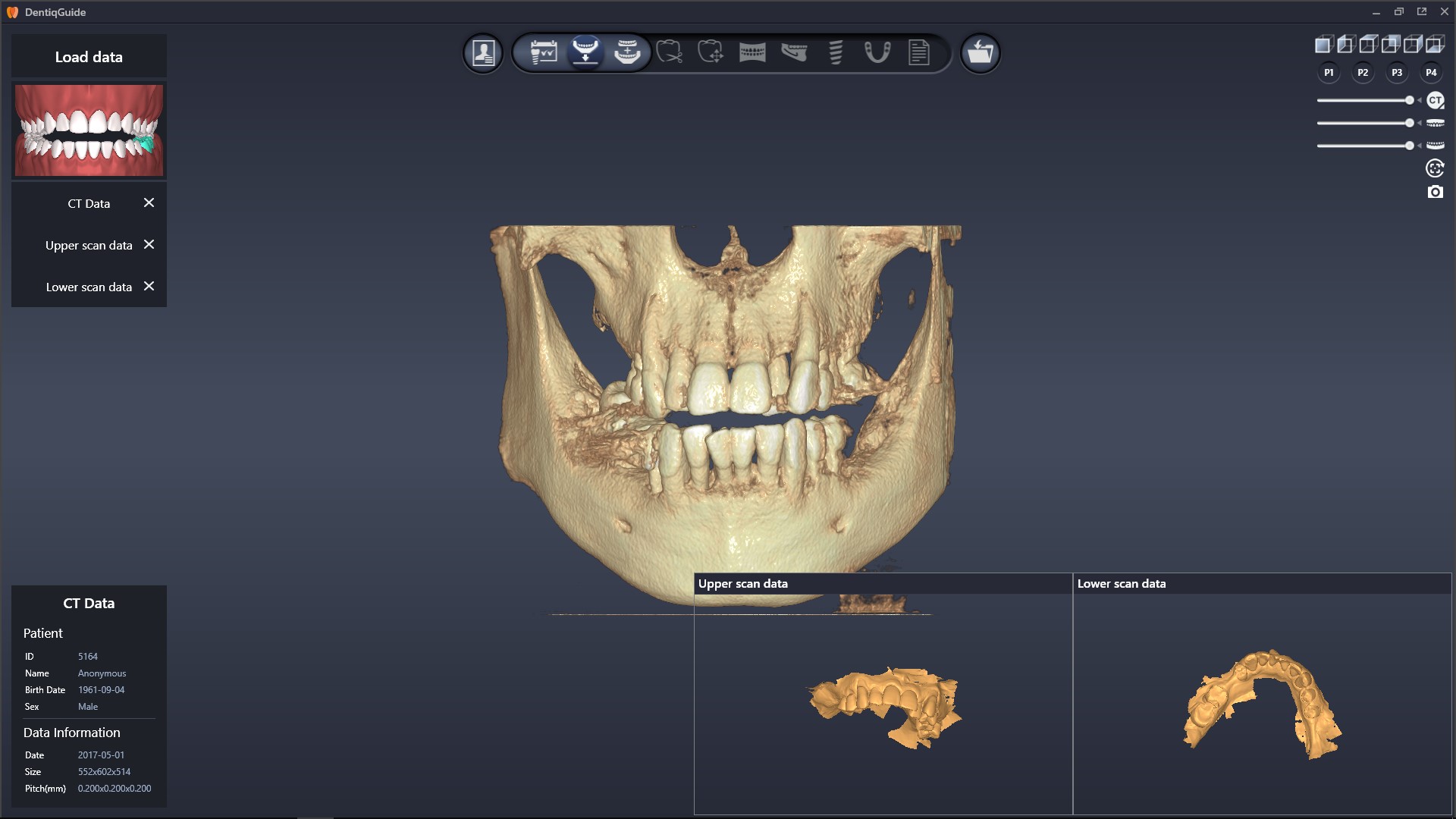 ● Alignment – Alignment between CT scan data and optical(intra-oral) scan data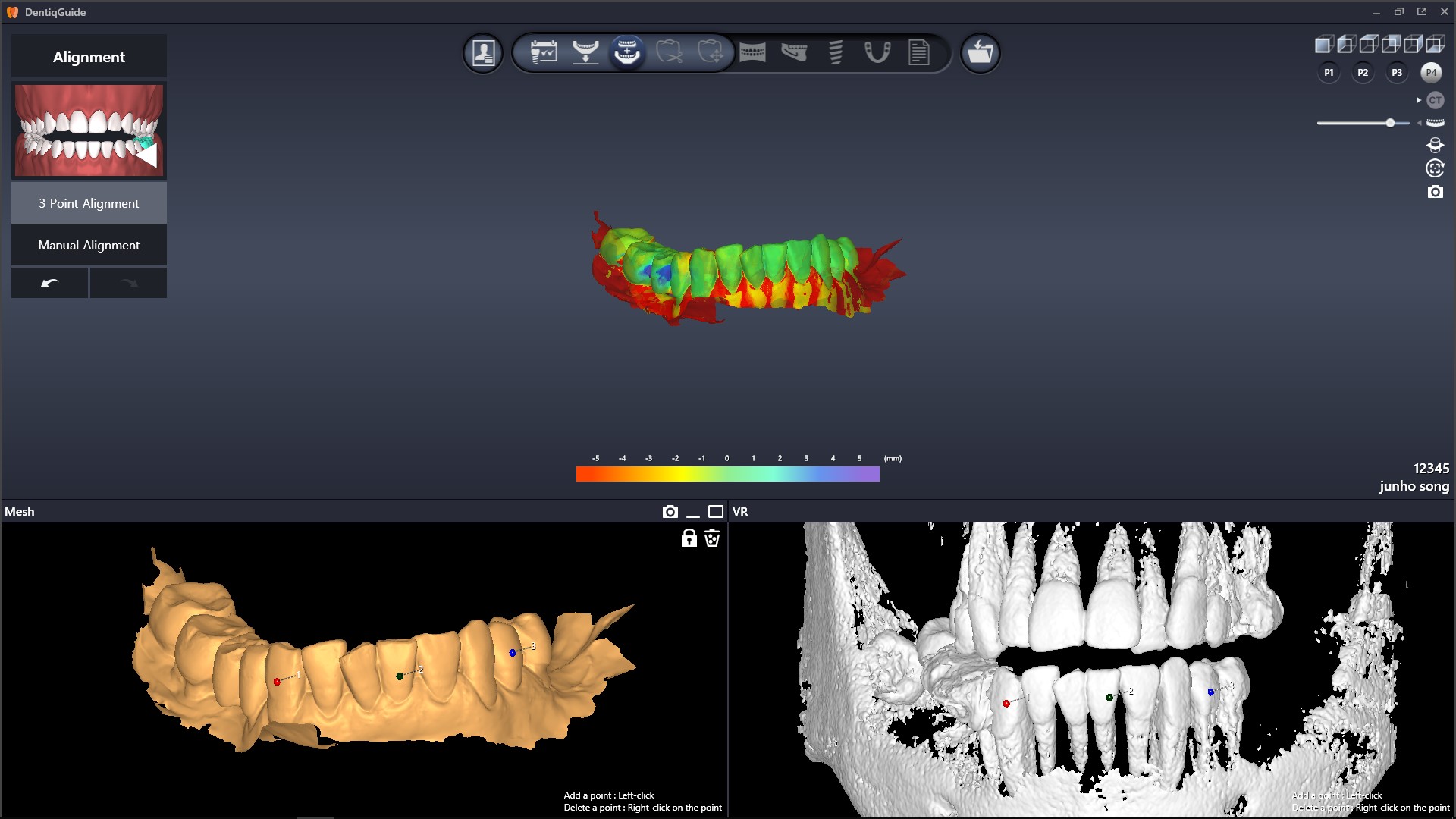 ● Tooth removal – For immediate implantation after extraction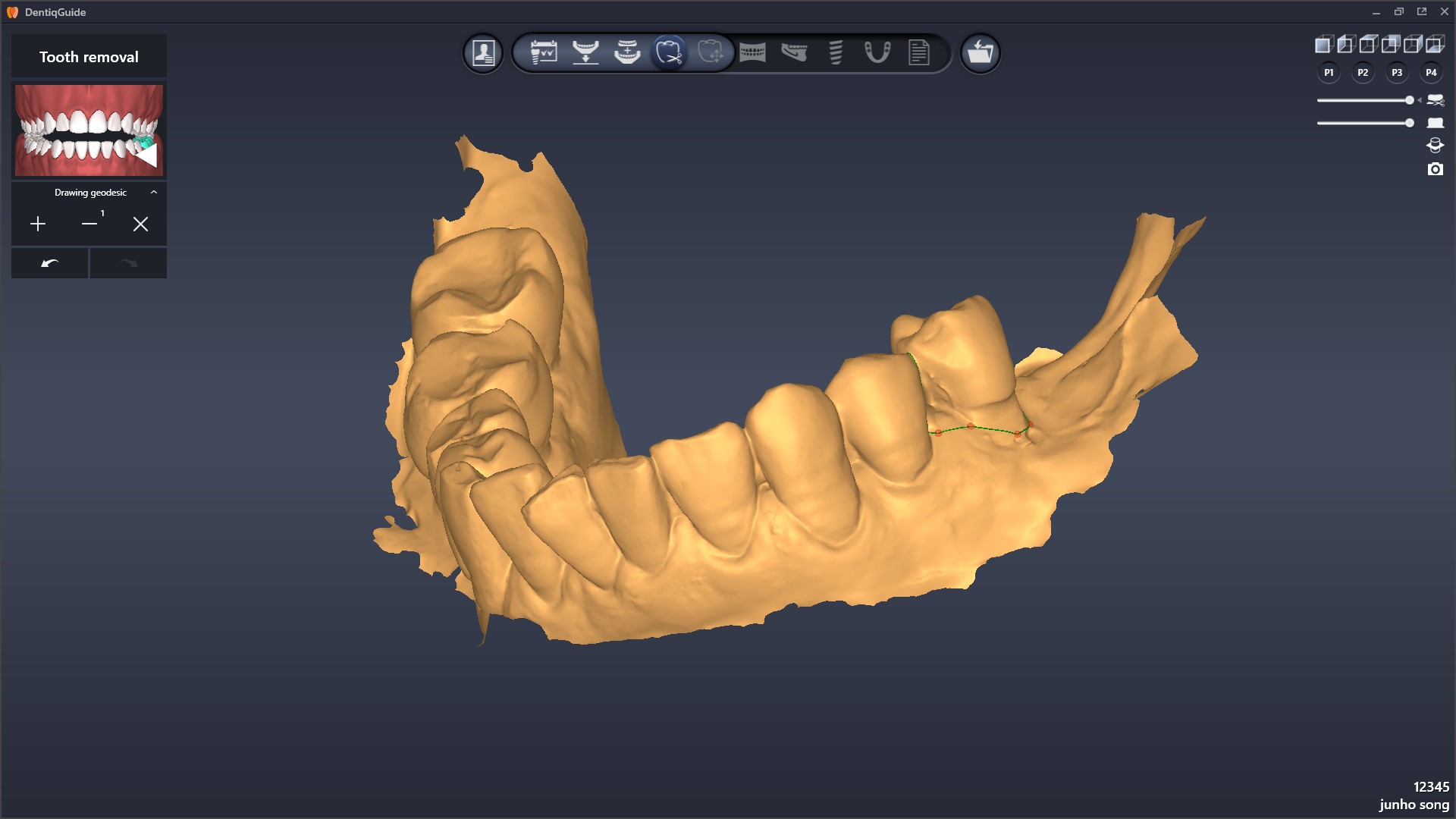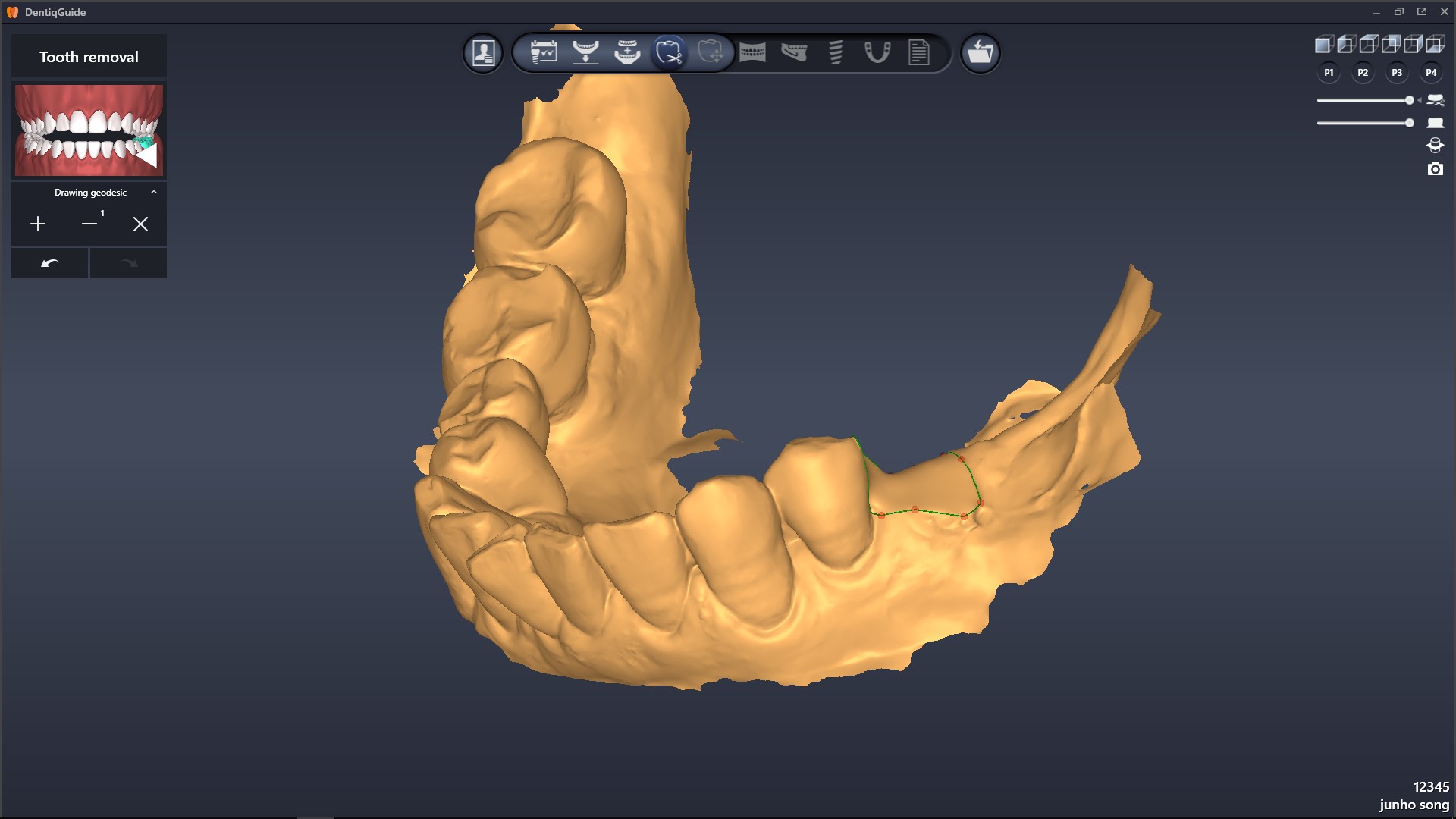 ● Crown design – Crown Positioning and modification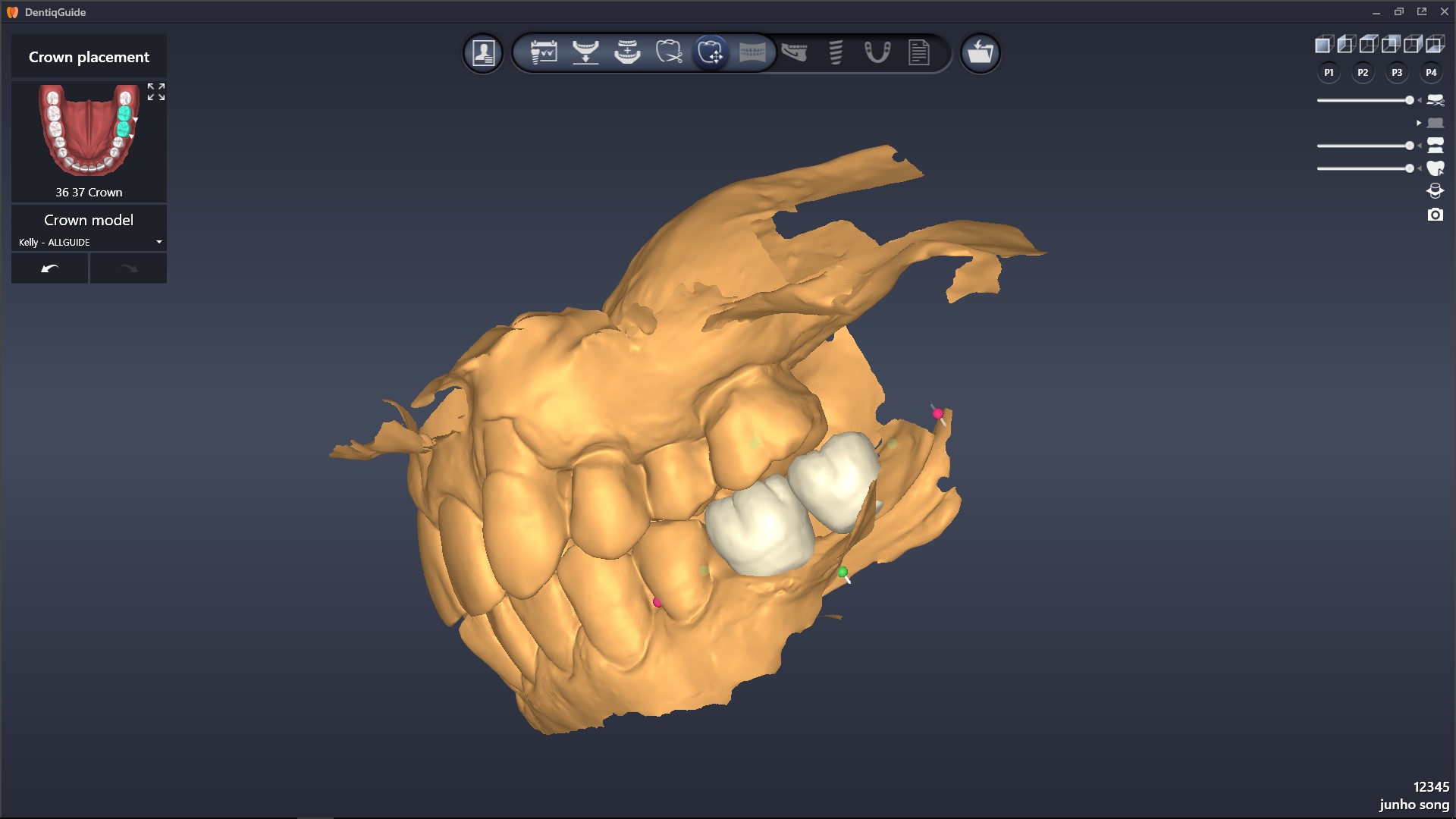 ● Draw arch curve – Creating panoramic view and cross sectional view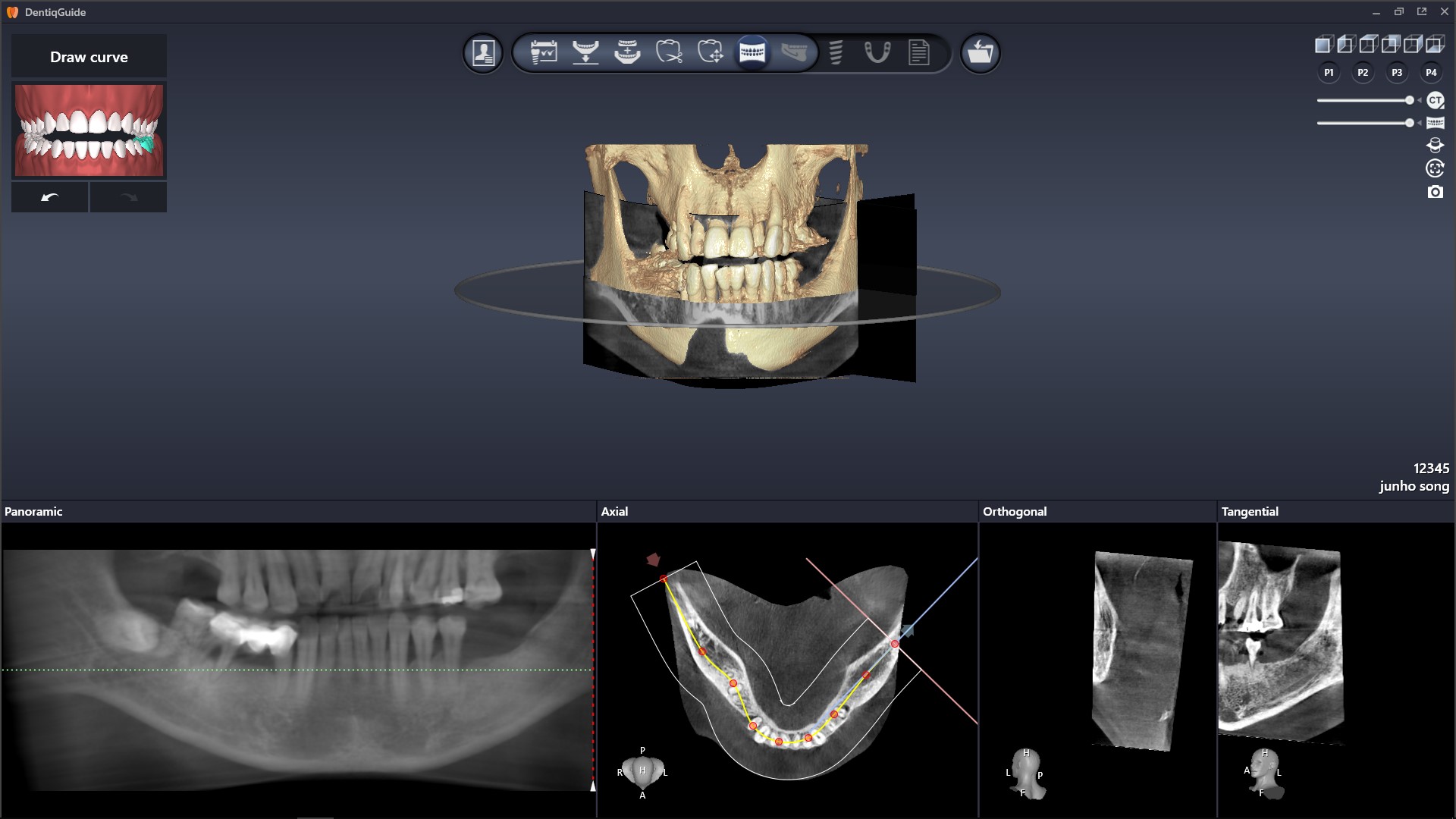 ● Nerve setting – Considering position between implant and nerve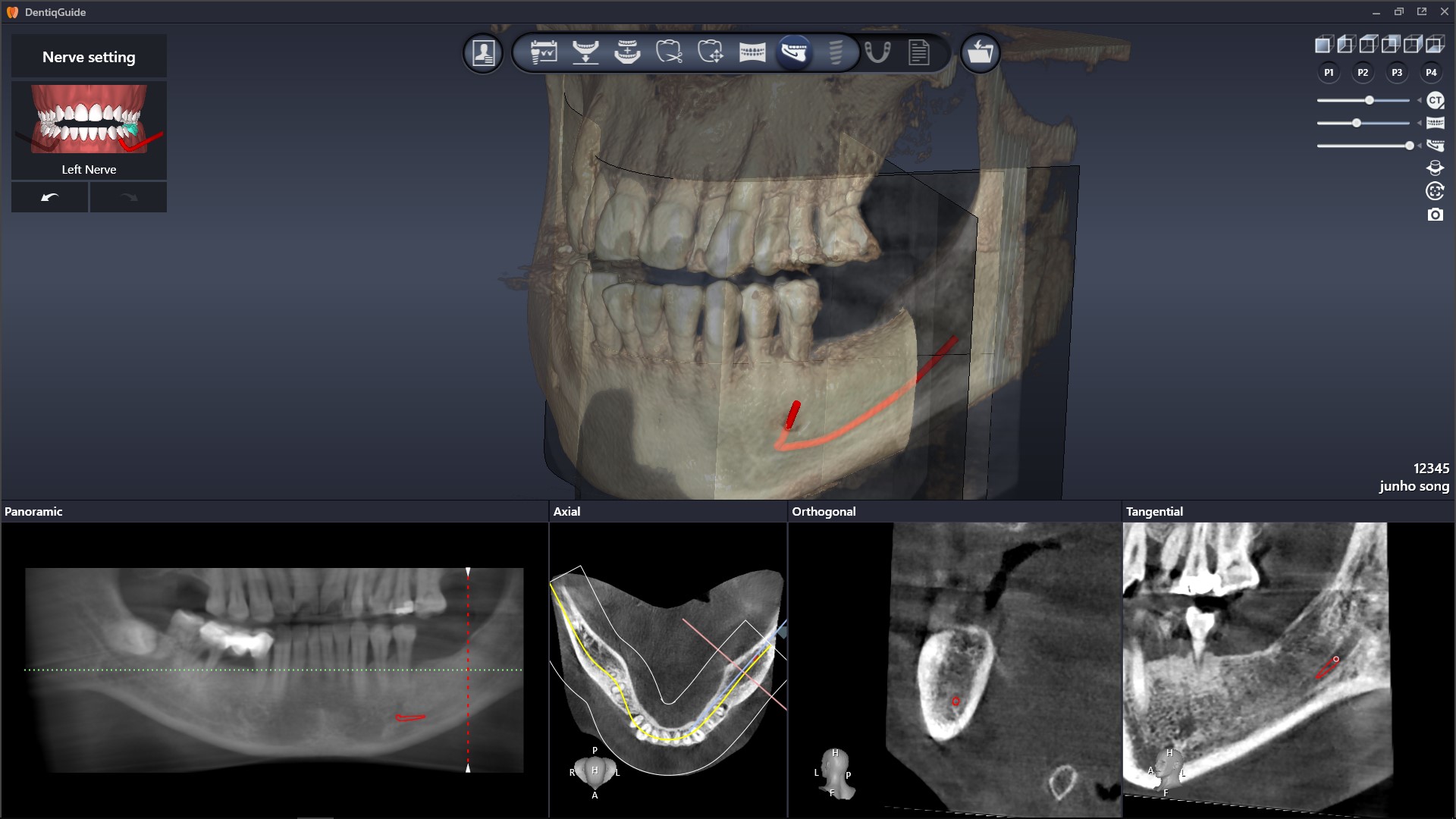 ● Implant placement – Implant placement based on crown position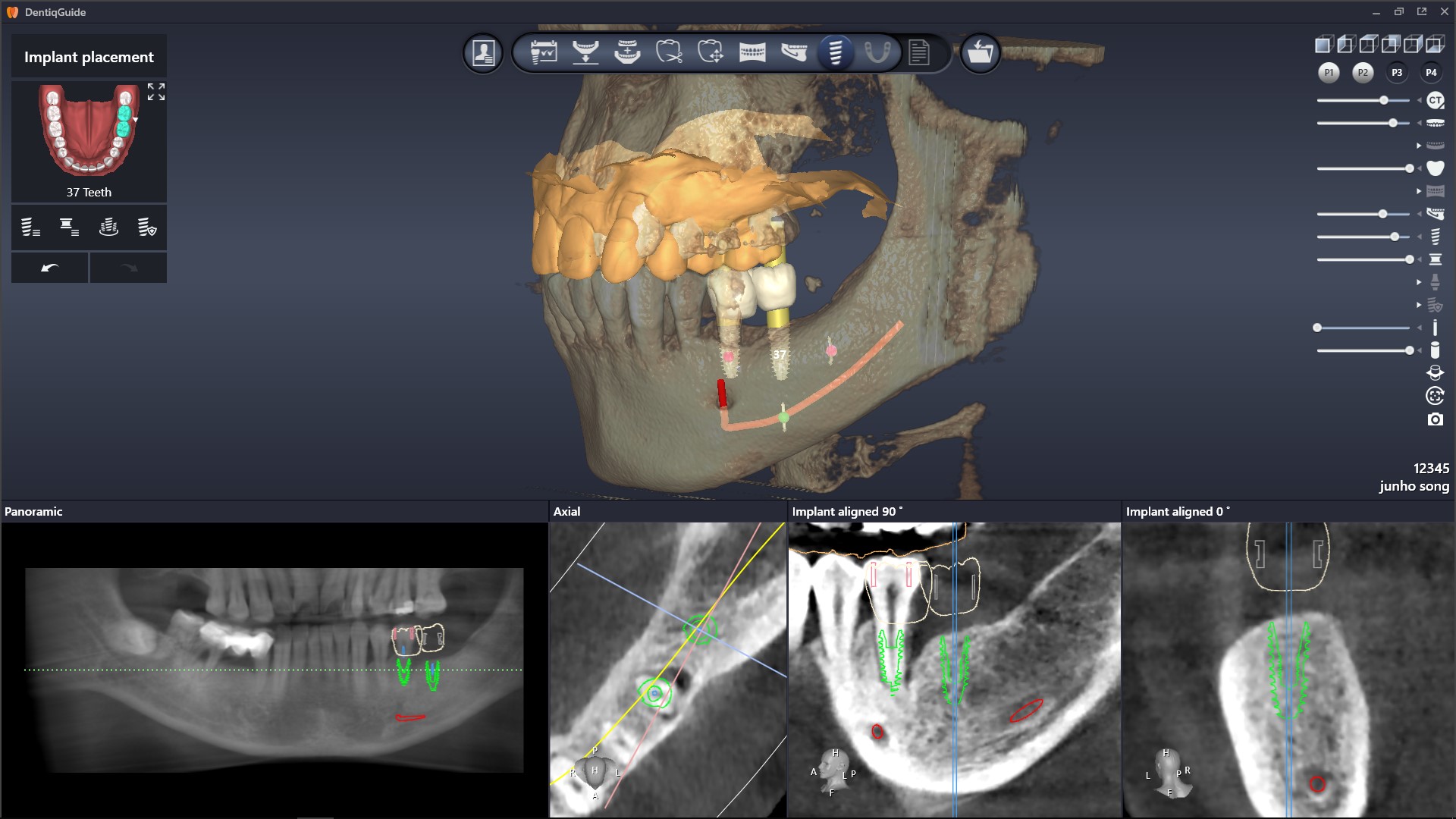 ● Guide design – Designing the guide surface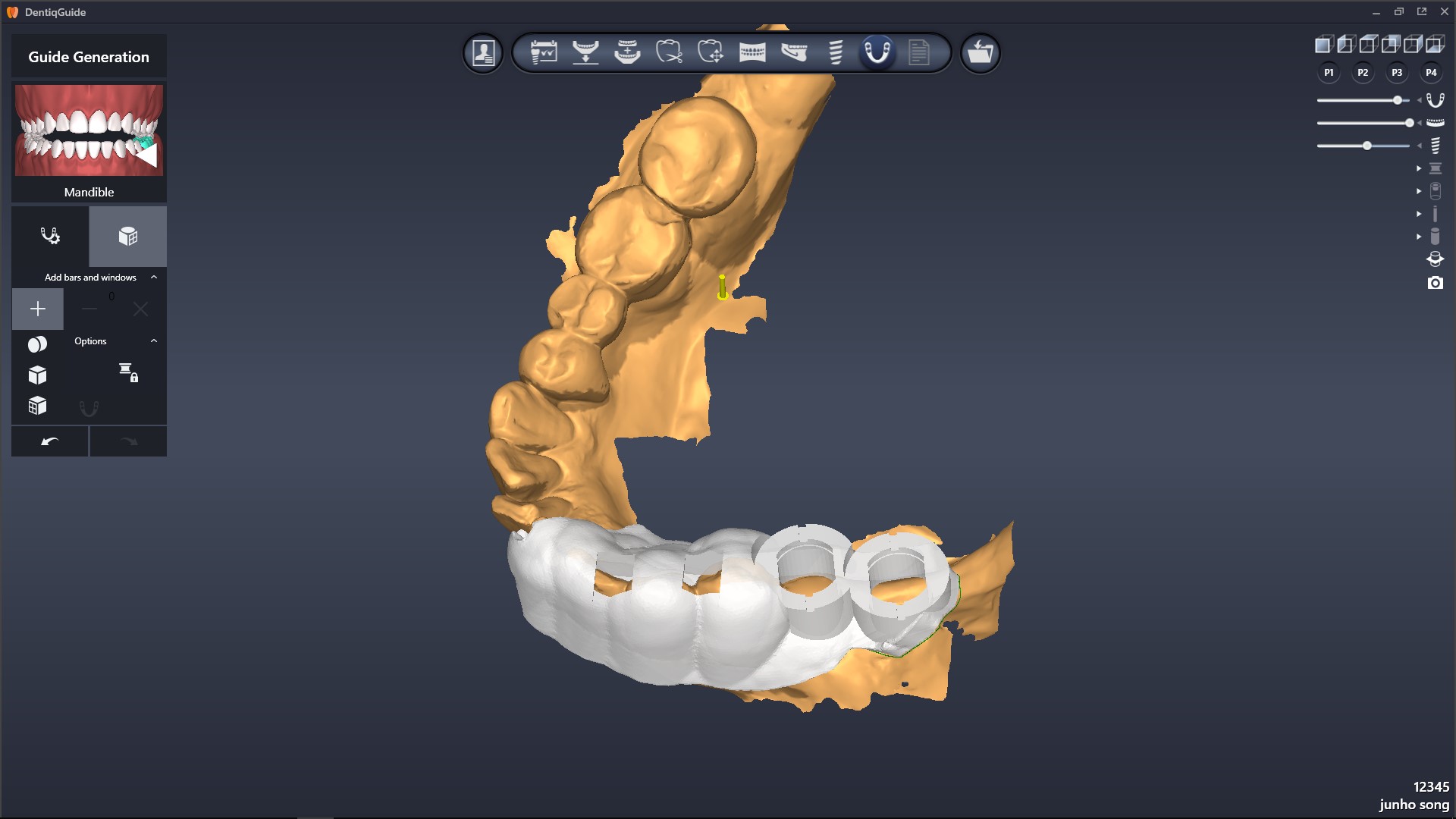 ● Result – Exporting guide STL, Project file, surgical report and drilling protocol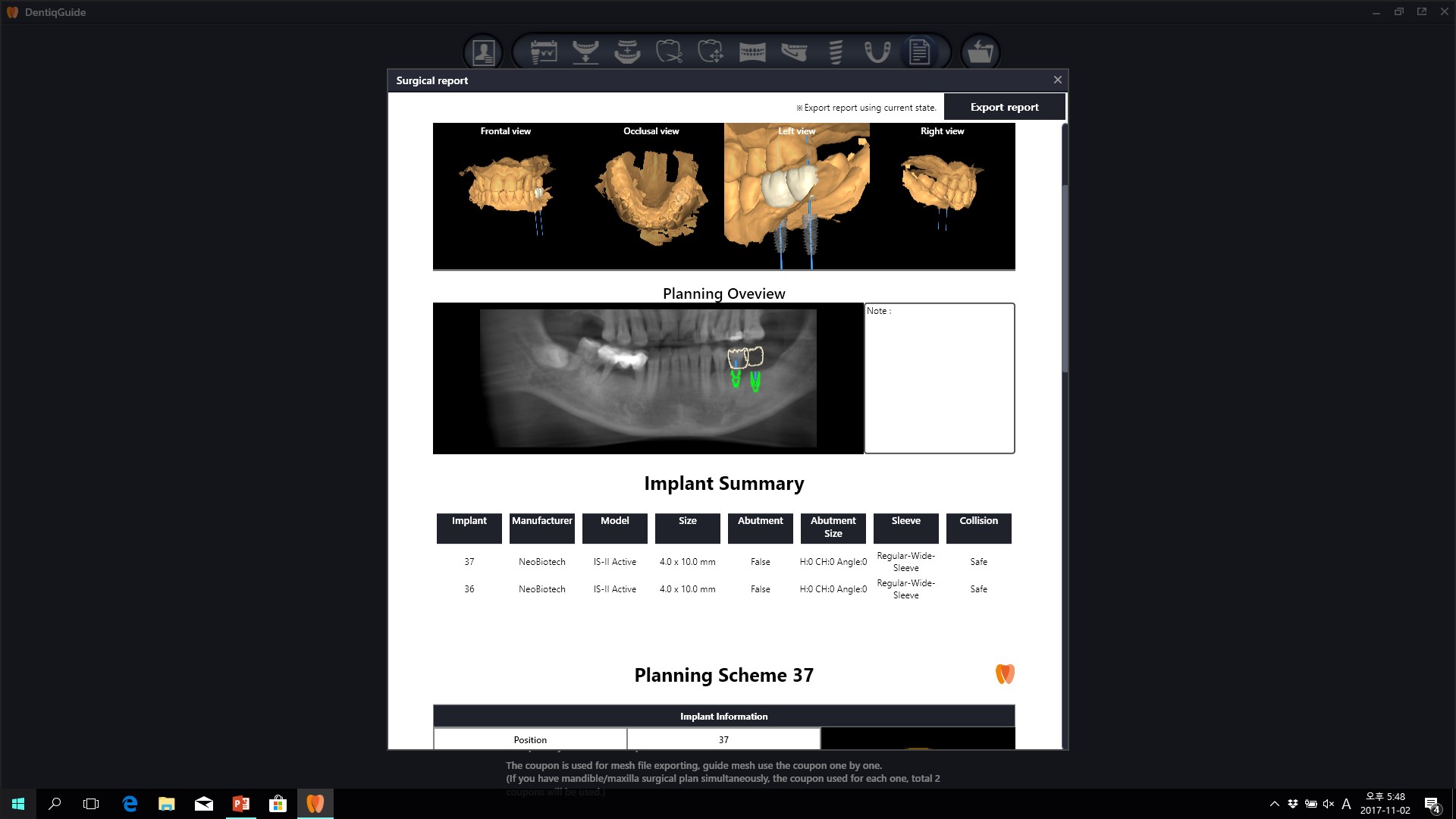 ● Project Save – Saving current working history
● S/W License without USB dongle key
● Color scan data – Viewing 3D oral scan data realistically
● Generating model base – Allowing real fit verification of oral scan data and design data